The following countries are those where the ProBirder team currently specialises. We have been birding these destinations since the 1980s and know them intimately. Here are some brief details on each - several are covered in more depth in "Birding in Eastern Europe" (Wildsounds, 2006).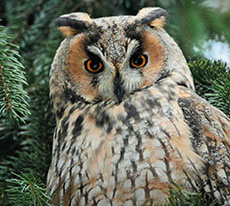 Serbia is not currently visited by many "western" birders (although I first visited 20 years ago), despite having a remarkable range of wildlife habitats. Great areas include the Fruska Gora NP, the salt lake of Slano Kopovo, the Stari Begej-Carska Bara wetland, the grasslands, farmlands and woodlands of Deliblatska and Uvac Gorge, home to colonies of Griffon Vulture as well as Booted Eagle, Rock Partridge and genuinely wild Rock Doves. In addition, Serbia hosts what are probably the world's largest roosts of Long-eared Owls each winter; amazingly some places often have 100s of birds.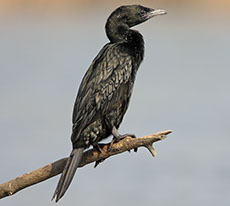 Romania hosts Europe's greatest wetland for birds, the Danube Delta, where the mighty river enters the Black Sea. But that is not all, other superb birding sites include the Dobrudja Plain, Istria and Sinoie Lagoons, Macin Hills, Bicaz and Turda Gorges and many places in the vast forests of Transylvania. Special birds include Pygmy Cormorant, Dalmatian and Great White Pelicans, Levant Sparrowhawk, Pied and Isabelline Wheatears, Paddyfield and Olivaceous Warblers, various owls, 10 species of woodpecker and often breeding Rose-coloured Starlings. For more details see pages 192-215 in Birding in Eastern Europe.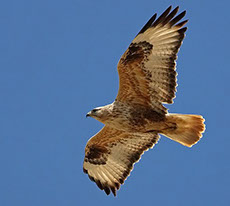 Bulgaria's best birding sites include Lakes Durankulak, Burgas, Mandra, and Poda, Cape Kaliakra, Trigad Gorge, Rhodope Mountains. Special birds include breeding Dalmatian and White Pelicans, Ruddy Shelduck, Ferruginous Duck, Levant Sparrowhawk, Griffon Vulture, Long-legged Buzzard, Pallid Swift, Masked Shrike, Wallcreeper, Pied and Isabelline Wheatears, Paddyfield, Olivaceous and Olive-tree Warblers and Semi-collared Flycatcher. There are masses of passage raptors and storks in autumn, and Red-breasted Geese flocks in winter. For more details see pages 7-31 in Birding in Eastern Europe.