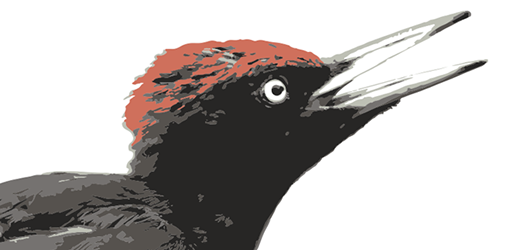 Birding and Wildlife Guides and Tours in Eastern Europe
from the Baltic to the Balkans... and beyond.

The following countries are those where the ProBirder team currently specialises. We have been birding these destinations since the 1980s and know them intimately. Here are some brief details on each - several are covered in more depth in "Birding in Eastern Europe" (Wildsounds, 2006).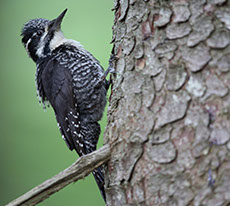 Austria is packed with diverse wildlife habitats. There are wonderful Alpine areas where Alpine Chough, Alpine Accentor, Water Pipit, White-throated Dipper and Wallcreeper reside, and mature deciduous and coniferous forests with Nutcracker, Western Bonelli's Warbler, Red-breasted Flycatcher, Capercaillie, Hazel Grouse, 10 woodpecker species and a range of owls. In the east, the Neusiedlersee-Seewinkel-Hanság NP is home to lowland and wetland birds such as Great Bustard, Eastern Imperial Eagle, breeding and passage wildfowl and waders. Warblers include Barred, Icterine, River, Moustached and Savi's.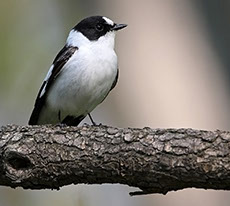 Czechia (Czech Republic) is a surprisingly neglected birding destination. There are high mountains, dense forests, peat bogs, riverine woods, old parklands and many fish ponds. Key areas include the Trebonsko Basin, Nové Mlyny Reservoirs, Soutok Floodplain, Pálava Hills and Sumava. Special birds are White-tailed Eagle, Black Grouse, Corncrake, Eurasian Pygmy, Tengmalm's, Ural and Eagle Owls, 10 woodpecker species and masses of geese in winter. There are also Europe's only wild-breeding, "countable" Reeve's Pheasants. For more details see pages 53-73 in Birding in Eastern Europe.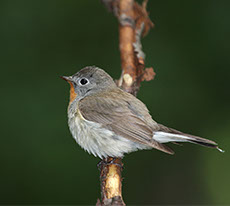 Slovakia's best birding is arguably in its spectacular mountains and forests, where species such as Hazel Grouse, Eurasian Pygmy, Ural and Eagle Owls and 10 woodpeckers occur. Raptors include Eastern Imperial, Golden and Lesser Spotted Eagles, Goshawk and Saker. Birds of the highest elevations, in the High and Low Tatras, include Wallcreeper, Water Pipit, Lesser Redpoll and Alpine Accentor. Lowland fishponds and floodplains can be productive for wetland birds, too. In the very east both Common and Thrush Nightingales breed. For more details see pages 216-237 in Birding in Eastern Europe.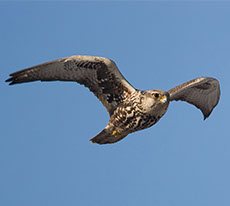 Hungary combines excellent lowland birding with forested hills. Great birding sites include the lowland Kiskunság and Hortobágy, the Aggtelek, Bükk and Zemplén Hills, Lakes Tata, Velence, Balaton and Tisza and many productive fish-farm systems. Special birds include breeding Ferruginous Duck, Red-footed Falcon, Saker, Eastern Imperial Eagle, Great Bustard, warblers such as Barred, River and Icterine and 9 woodpeckers. In autumn, over 100,000 Cranes stop over on passage, and geese, including Lesser White-fronted, winter in good numbers. For more details see pages 100-124 in Birding in Eastern Europe.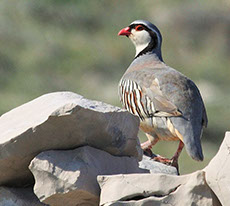 Croatia has a very rich diversity of habitats, from the sea, to wetlands, to forests, to craggy mountains. Great birding sites include Kopacki Rit, Velebit Mountains, Paklenica and Krka NPs, Lake Vrana, Biokovo and islands such as Vis, Mljet, Lastovo, Pag and Cres. Special birds include Rock Partridge, Ferruginous Duck, Alpine and Pallid Swifts, Scops Owl, Eastern Orphean and Olive-tree Warblers, Sombre Tit, Rock Nuthatch, Black-headed Bunting. Some offshore islands host Eleonora's Falcon and Cory's and Yelkouan Shearwaters. For more details see pages 32-52 in Birding in Eastern Europe.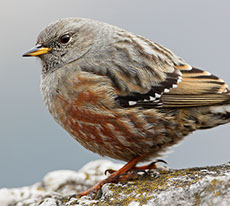 Slovenia is a small country where mountains, including the high peaks of the Julian Alps, dominate. However, there is also the Adriatic sea coast, salt pans at Secovlje, fish-ponds, lakes and coniferous and deciduous forests - a mix of Mediterranean and Alpine habitats. Special birds include Eurasian Three-toed and White-backed Woodpeckers, Tengmalm's, Eurasian Pygmy and Ural Owls, Nutcracker, Alpine Chough, Hazel Grouse, Rock Ptarmigan, Rock Partridge, Alpine Accentor, White-winged Snowfinch and Water Pipit. For more details see pages 238-259 in Birding in Eastern Europe.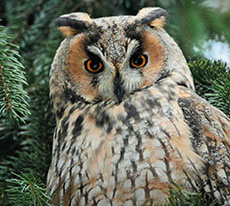 Serbia is not currently visited by many "western" birders (although I first visited 20 years ago), despite having a remarkable range of wildlife habitats. Great areas include the Fruska Gora NP, the salt lake of Slano Kopovo, the Stari Begej-Carska Bara wetland, the grasslands, farmlands and woodlands of Deliblatska and Uvac Gorge, home to colonies of Griffon Vulture as well as Booted Eagle, Rock Partridge and genuinely wild Rock Doves. In addition, Serbia hosts what are probably the world's largest roosts of Long-eared Owls each winter; amazingly some places often have 100s of birds.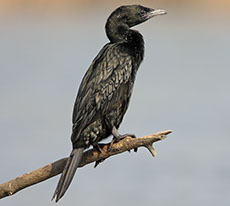 Romania hosts Europe's greatest wetland for birds, the Danube Delta, where the mighty river enters the Black Sea. But that is not all, other superb birding sites include the Dobrudja Plain, Istria and Sinoie Lagoons, Macin Hills, Bicaz and Turda Gorges and many places in the vast forests of Transylvania. Special birds include Pygmy Cormorant, Dalmatian and Great White Pelicans, Levant Sparrowhawk, Pied and Isabelline Wheatears, Paddyfield and Olivaceous Warblers, various owls, 10 species of woodpecker and often breeding Rose-coloured Starlings. For more details see pages 192-215 in Birding in Eastern Europe.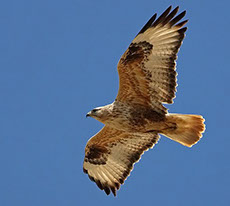 Bulgaria's best birding sites include Lakes Durankulak, Burgas, Mandra, and Poda, Cape Kaliakra, Trigad Gorge, Rhodope Mountains. Special birds include breeding Dalmatian and White Pelicans, Ruddy Shelduck, Ferruginous Duck, Levant Sparrowhawk, Griffon Vulture, Long-legged Buzzard, Pallid Swift, Masked Shrike, Wallcreeper, Pied and Isabelline Wheatears, Paddyfield, Olivaceous and Olive-tree Warblers and Semi-collared Flycatcher. There are masses of passage raptors and storks in autumn, and Red-breasted Geese flocks in winter. For more details see pages 7-31 in Birding in Eastern Europe.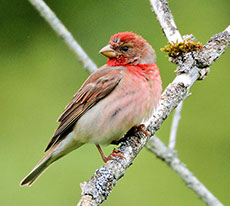 Estonia is a small country but is riddled with great birding sites: headlands on the Baltic coast like Puise and Pöösaspea, Matsalu Bay, Aardla polders, forested bogs at Nigla, Soomaa, Endla and Alam-Pedja. Special birds include breeding Slavonian Grebe, Greater Spotted Eagle, Great Snipe, Citrine Wagtail, Blyth Reed and Greenish Warblers, and Parrot Crossbill. There is a good selection of grouse, owls and woodpeckers, too. On both spring and autumn passage many divers, wildfowl, waders, gulls and songbirds move along the Baltic Coast and the Bay of Finland. For more details see pages 74-99 in Birding in Eastern Europe.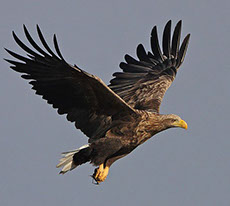 Great sites in this superb birding country include Szczecin Bay and the Hel Peninsula on the Baltic Coast, the Biebrza and Narew river basins, Mazurian Lake District, Siemianówka Reservoir, Białowieża and Augustowska Forests, the Tatra and Bieszczady Mountains. Special birds include a huge population of nesting White Storks, plus Slavonian Grebe, Lesser Spotted and Greater Spotted Eagles, Great Snipe, White-winged Tern, Hazel Grouse, Corncrake, Citrine Wagtail, Aquatic Warbler, both nightingales, numerous owls and 10 woodpecker species. For more details see pages 168-191 in Birding in Eastern Europe.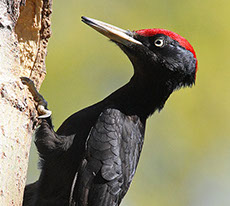 Finland is a famous European birding destination. From Helsinki in the south to Lapland, beyond the Arctic Circle, in the north, there is always great birding. Special birds, which are often very hard to see elsewhere in Europe, include Terek Sandpiper, Great Grey and Hawk Owls, Red-flanked Bluetail, Arctic and Greenish Warblers, Siberian Tit, Siberian Jay, Pine Grosbeak, Two-barred Crossbil and Little and Rustic Buntings. Besides birds, we can also arrange special tours to observe and photograph Brown Bears and Wolverines from hides in Karelia - we have even encountered Wolf on this fantastic trip.
Images and text © 2016 Gerard Gorman/ProBirder™. All rights reserved.