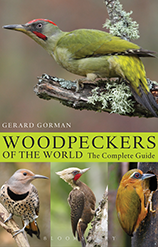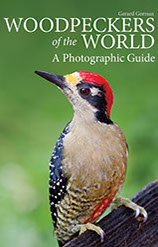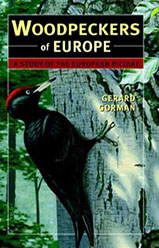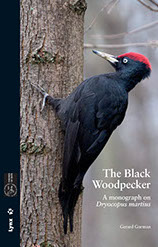 Packed with spectacular photographs, maps and comprehensive expert text, this is the ultimate guide to 239 woodpecker species.
The North American edition of the "Complete Guide", contents the same, but with a different cover.
The only guide to all European species. Now out of print, but perhaps available from second-hand and antiquarian book dealers.
A comprehensive study on this enigmatic species, one of the largest picids on the planet.
Woodpeckers of the World: The Complete Guide (Bloomsbury/Helm, UK, 2014, ISBN 978-1-4081-4715-3)
Woodpeckers of the World: A Photographic Guide (Firefly Books, US and Canada, 2014)
Woodpeckers of Europe: a study of the European Picidae (Bruce Coleman, 2004, ISBN 1 872842 05 4)
The Black Woodpecker: a monograph on Dryocopus martius (Lynx Edicions, 2011, ISBN 978-84-96553-79-8))